Body Mechanics in Health, Fitness and Performance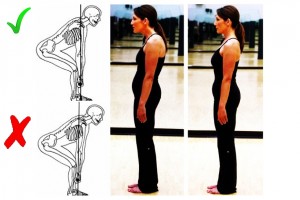 The body has a very sensitive survival mechanism any threat to survival creates a stress response. Including poor posture and poor body mechanics. Poor body mechanics can mean training with incorrect technique, sitting in the wrong chair, driving in the wrong car, wearing the wrong shoes or using your body in any way that promotes poor mechanics.
Improving posture and body mechanics can be a very powerful step in reducing your bodies stress response and allowing your body to use energy that would otherwise be used to fight stress. Your body's energy can instead be used towards more important things such as improving health, energy levels, weight loss and body transformation.