Workshops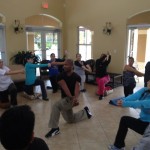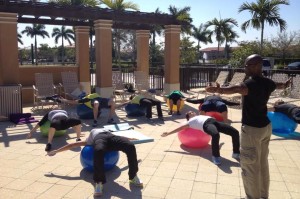 A workshop on How to get healthy, strong and pain free.
If you have ever tried to get healthy and fit only to fall of the wagon. If you are already fit and are looking for tips that will take you to the next level. Or if you are suffering from nagging pain and injuries and don't know how to fix them, you will not want to miss this workshop.
In this workshop health and fitness expert Terrence Thomas will show you what it takes to get healthy, strong and pain free. Here's what you can expect to learn.
A step by step formula to building optimal health and fitness.
Gain confidence that what you are doing is the right thing to do. Now and forever.
Dispel the most popular diet, health and exercise myths
Get practical health, diet and exercise tips that you can use immediately.
Learn how to get and stay in shape regardless of how much time you have.
Determine your unique nutritional needs and how food is affecting your body.
The 3 skills that everyone needs to have in order to prevent and eliminate physical pain.
Participate in stress reduction exercises
How to make living healthy a family affair.
The 10 rules of permanent weight loss
and much much more…
Learn by doing!
Best way to learn is through participation and hands on experience. This lifestyle immersion workshop will give you the practical tools to make permanent changes in your health and your life.
Here's what Terrence's satisfied students have to say…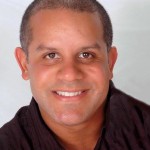 "Terrence is one of the most professional people in the business. It is great to see someone with such respect, knowledge and pride for what they do. " -D. Miranda, Health and Fitness Coach, Austin, Texas (USA)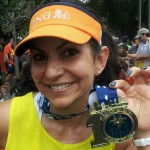 "I walked away with a new confidence and skill. It was a wonderful way to learn and be encouraged in a group setting. The workshop portion was priceless. Working in teams was great and Terrence's expertise and attention was excellent." -M. Paz, Chiropractor, Fort Lauderdale, Florida (USA)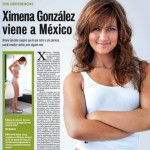 "Terrence always goes the extra mile to learn new things which allows him to offer a well rounded service.  As human beings we are whole individuals, Terrence understands this and helps improve every dimension of your existence. He is trained for it and he will deliver results!"-Ximena. G, Model, Health and fitness coach, (New Zealand)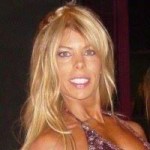 "Changing my energy level from and all time low to the highest it's every been..Changing my time spent training from inefficient to incredibly effective…Changing weak link aspects of my physique to having real strength…Terrence is the coach that has helped me get into the best shape of my life! Beyond teaching me to master exercises techniques, he coached me on how to each according to my unique nutritional needs. Thanks to his education, expertise and devotion to helping in helping me reach my mind and body goals." Bari, Mom, Figure competitor, Aventura, Florida (USA)
Meet Your Instructor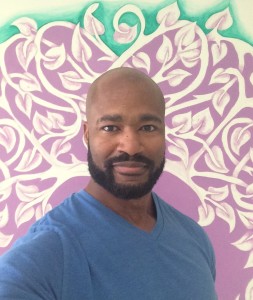 For over 25 years Terrence Thomas has helped thousands of clients, patients and athletes achieve higher levels of health, fitness and physical performance. He began his career in the health and fitness industry as an independent personal trainer focusing on exercise and nutrition components. Terrence now coaches his clients in the physical, mental, emotional and spiritual aspects of their lives.
Workshop Fee: $47 (includes class manual and complimentary snack and beverage)
To reserve your space no later than click on the Pay Now button below
Saturday August 8, 2015
9am-11:00am
For more information, please contact:
 Where:
Your Big Picture Cafe
University Creek Plaza
5935 South University Drive
Davie, FL 33328
To reserve your space click on the Pay Now button below: